The NDDA Board meets regularly on the 3rd Wednesday of the month. Agenda's are posted no later than Tuesday the the week of the meeting. Other meetings are scheduled as needed and posted on this and on the Town of Nederland Website.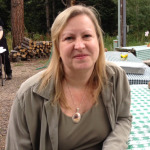 Chairperson: Susan Schneider (term expires 2020) sschneider@citywidebanks.com
I have worked at the bank for 8 years, starting as a Teller and working my way up to Community Bank Manager.  I'm currently on the Board for the Backdoor Theater.   I used to be the president of the Board of Directors for the Carousel of Happiness and still love to work in their garden.  Nederland is my first small town.  My father was in the Air Force so I moved around a lot as a kid but I mostly grew up in Alaska.  I love dogs, cats, cooking, science fiction and my husband.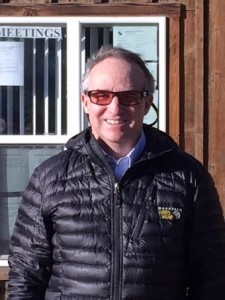 Vice Chair: Brent Tregaskis (term expires 2021) Brent.Tregaskis@eldora.com
Originally from Provo, Utah, the first time I came to Nederland was to ski race back in the early 80's for Utah State University Ski Team.  Since then, I graduated from college and started a career in the ski resort business.  I have worked in Park City, Utah, Jackson Hole, Wyo., and Big Bear Lake, Calif., prior to accepting a position at Eldora Mountain Resort where I am currently the General Manager.  I am very excited to be involved in the community and make Nederland a better place to work, live, and take advantage of its natural beauty and proximity to the Front Range.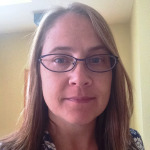 Treasurer:  Mandy Kneer (term expires 2018) mandyskneer@gmail.com
Amanda Kneer has lived in the Nederland area for the past 20 years. She is the mother of two children and is enrolled at Regis University pursuing a Master of Science in Accounting Degree. She currently serves on the boards of several Nederland organizations: Mountain People's Co-op, Peak to Peak Healthy Communities Project and the Town of Nederland Downtown Development Authority.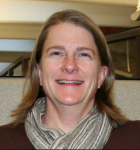 Katrina Harms (term expires 2020) katrina@katrinaharms.com
Growing up east of Boulder I spent my childhood in the mountains around Nederland. In 2001 I moved to Nederland and in 2005 Tom and I bought Village Video and while he ran the store I worked in Boulder as a Web Producer. I felt it was important as a business owner to be a part of the community, so I joined the chamber board and began attending Town Meetings. I've been the Executive Director of the Carousel of Happiness since August 2012, fulfilling the dream of working and living in Nederland.  My philosophy has always been that we should be creating a business/downtown district that the residents of Nederland want to be a part of, shop in, and spend time in. In order to maintain our                                                       unique character we need small, locally owned businesses and cottage enterprises and                                               to develop and redevelop in a very mindful way.
Claudia Schauffler (term expires 2021)  theshopned@gmail.com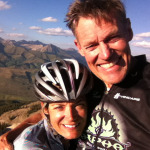 Peter Marshall (term expires 2018) pmarshall194@gmail.com
I moved to the Nederland area in 1992. For the first ten years I worked down at CU, then started working full time at Eldora in the winters (at the Nordic Center) and piecing together my summers with numerous and varied part time jobs. Only recently we (my wife and partners)  purchased the building at 4 East 1st Street, where we will be creating a permanent home for the Crust, mobile pizza business. Owning a building/business has meant I qualified   to run for the Nederland Downtown Development Authority board, and has given me the                                              opportunity to get involved to help make Nederland a place we are proud to call home. I look                                        forward to meeting you all to chat about your vision for a vibrant, sustainable, beautiful and                                          fun downtown area.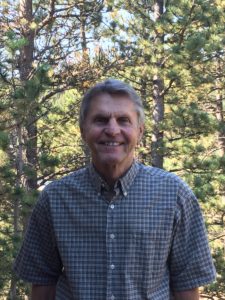 Alan Apt-Board of Trustee Liaison to the NDDA alana@nederlandco.org

Alan Apt is a retired computer science and engineering college textbookublisher. He served one term on the Nederland Sustainability Advisory Board. He also served on the Fort Collins City Council and other Ft. Collins boards: as the chair of the Natural Resources Board, on the Commission on Disability, andon the Planning and Zoning Board.  He is a volunteer Ignite Adaptive Sports ski instructor at Eldora.  He volunteers with the Colorado Chapter of the Sierra Club as Wilderness Chair. He also volunteers with Special Olympics.  He is currently a freelance writer and author of two guide books.   He is a former local columnist for the Fort Collins Coloradoan, and has contributed to the Denver Post and Boulder Weekly.
Board Secretary: Cindy Downing cindydowning0@gmail.com