It's 2015!
This is the year that the DDA will update its Master Plan, among a few other projects. The start to the update actually began in November, when the DDA hosted a get together and workshop.  About 20 business and property owners from the DDA District came to The Very Nice Brewery and were able to spend time talking with DDA Board members about the Plan of Development (POD) and the 5 sections that make up the POD.  To see the 5 sections, issues and vision statements around each section take a look at the working Vision Statement.
For many of the folks attending this was also an important introduction to the DDA, why it exists, how it is funded and what are its plans.  And this is just the first of many events like this that the DDA plans to host this year as we update the Master Plan and get ready for our next debt authorization in 2016.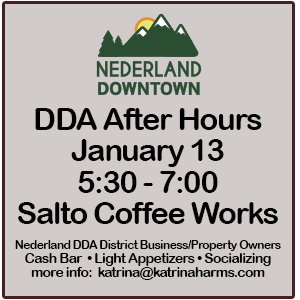 DDA After Hours – January
The January DDA After Hours will be January 13, 5:30pm at Salto Coffee Works.  Cash Bar, light appetizers and this is purely for fun.  No program just DDA District Businesses and Property Owners getting together, meeting new people and socializing.  How often do we really get together to just hang out.  Of course, DDA board members will be there to answer questions about what we are doing, so if you've had something on your mind please let us know.  Questions about the event, email Katrina Harms.